To person
Studying art is one thing, living off of it requires a good deal of business.
Klaus Dobrunz studied art, design and completed a vocational training as a scooter designer. This shop is the result of additional qualifications in the field of web design. The offered objects are mostly unique and can be visited in the studio.
Study free art - Art Academy Düsseldorf
Studying Visual Communication - FH Düsseldorf
Vocational training show designer - Höxter
The studio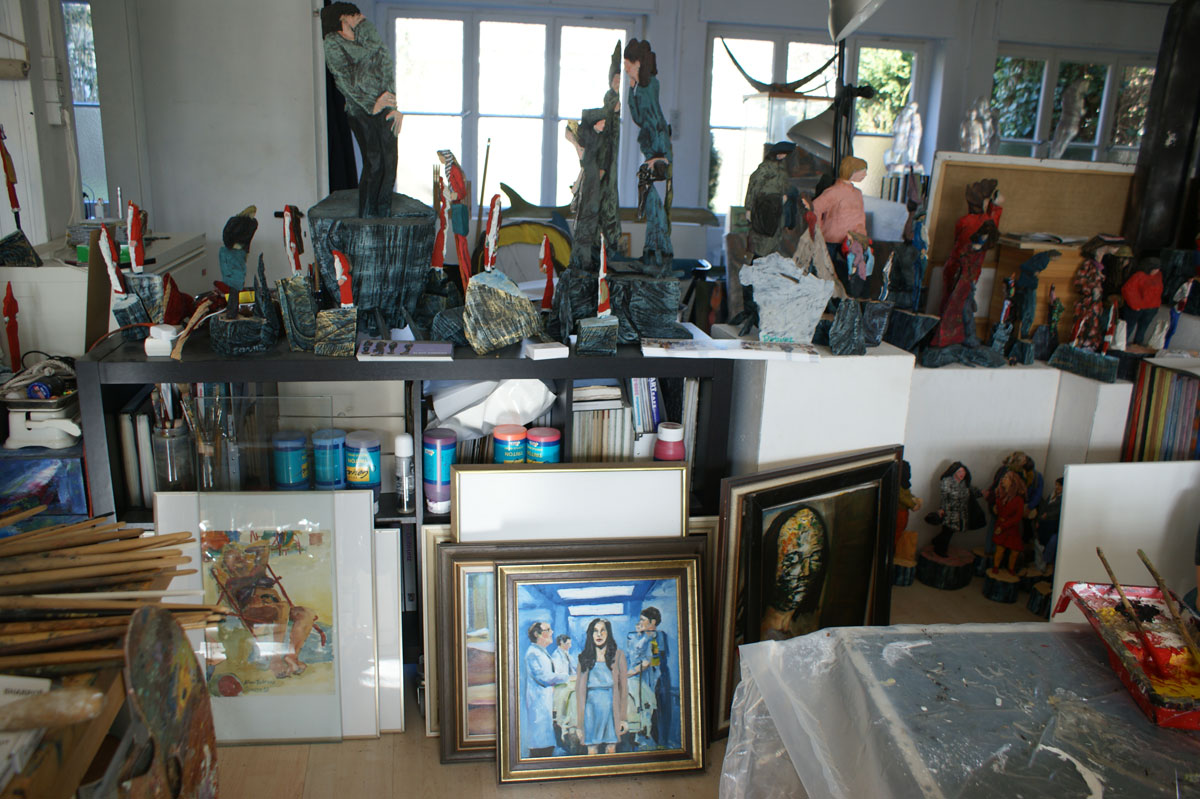 View into the studio with pictures and sculptures
In the studio, the pictures and everything that likes to have a roof over your head. The sculptures are mainly made outside, only the painting takes place in the studio.
Testimonials
The best references can be found here on the entire homepage. The pictures and sculptures should speak for themselves, as well as realized design and architecture projects. Ask also at the affiliated galleries.
Where is the focus?
So many areas and interests and yet in recent years, the emphasis has been in the fields of painting and sculpture, especially the wooden sculptures.
Selected links follow: